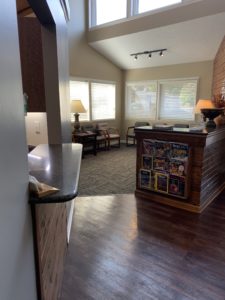 If you are a new patient exploring our practice, we want to take this opportunity to warmly welcome you and to answer any questions you may have.  Our team is amazing: they are highly experienced, extremely knowledgeable, and know how to take care of you and your dental needs.  We look forward to the opportunity to meet you, and we encourage you to browse further through this website to learn more about us. You are always invited to drop by our office for an introduction and tour of the practice.
Your first visit is very important, and we will strive to make you as comfortable as possible. We understand that you don't know us and we don't know you. To help us bridge that gap, below are some links that help us get to know each other better.   We try to send all our new patients this information through the mail, but sometimes that is impossible so we make it available here for your convenience.
New Patient Information
The forms listed below are all required documents at your first visit. You may download these forms here, fill them out and bring them with you to save time upon your arrival.