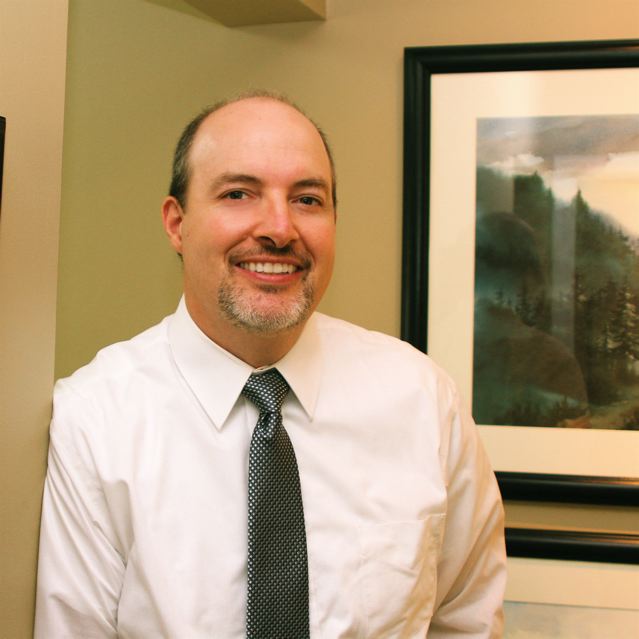 Dr. Scott Adkisson
Dr. Scott Adkisson has been practicing dentistry in Lenoir City since 2001. He grew up in the small community of Coalfield, Tennessee and graduated from Coalfield High School in 1988. Dr. Scott began his first years of college at the University of Tennessee in Knoxville. While working as a fly fishing guide in Northeast Tennessee, he finished his degree in Microbiology at East Tennessee State University. From 1997 to 2001 Dr. Scott attended the University of Tennessee-Memphis where he earned his Doctor of Dental Surgery degree with full honors.
Dr. Scott loves creating lasting relationships and friendships with his patients.  He often says the most rewarding part of his practice is getting to be a part of  his patients lives and families.
Dr. Adkisson brings the latest technology and most advanced dental techniques taught by leading universities and dental organizations in the nation.  He is constantly advancing his education to bring the most advanced and proven technologies and proceedures to his patients.
Dr. Adkisson believes in the finite blending of esthetics and health. By blending structural stability, health and art, one can create the perfect smile that looks and feels great and will have lasting results. From simple fillings, tooth whitening and more complex treatment such as root canals and complete reconstruction, Dr. Scott enjoys the challenges of making you whole again. While establishing relationships based on trust and open communication, Dr. Adkisson has provided numerous patients with beautifully natural smiles they  love.
Dr. Scott enjoys fly fishing, backpacking, photography,  Volunteer sports and spending time with his wife Beverly and their 3 young children.
Dr. Scott is an active member of numerous professional organizations including American Dental Association, Tennessee Dental Association, Second District Dental Society, Academy of General Dentistry, American Academy of Cosmetic Dentistry and the East Tennessee Oral Diagnostic Study Club.